Last Updated on September 18, 2023 by Heather
In every park, there are some souvenirs that you can only find there. These are some of the best types of gifts that I like to buy because they will take me back to the specific park that we went to rather than just the Disney trip. Disney's Animal kingdom has some of the more unique souvenirs that I have found.
1. Banshee
If you have ever seen the movie Avatar then you know what I am talking about. We loved the movie but once we went to the Animal Kingdom and entered Pandora it brought the movie to life. We were able to ride Flight of Passage and that made my daughter fully fall in love with Banshees. While exiting the gift shop we had to check out the toy Banshees they had. These are so cool and very unique. You can pick out your favorite Banshee and you are taught how to place it on your shoulder and use the control to make it move.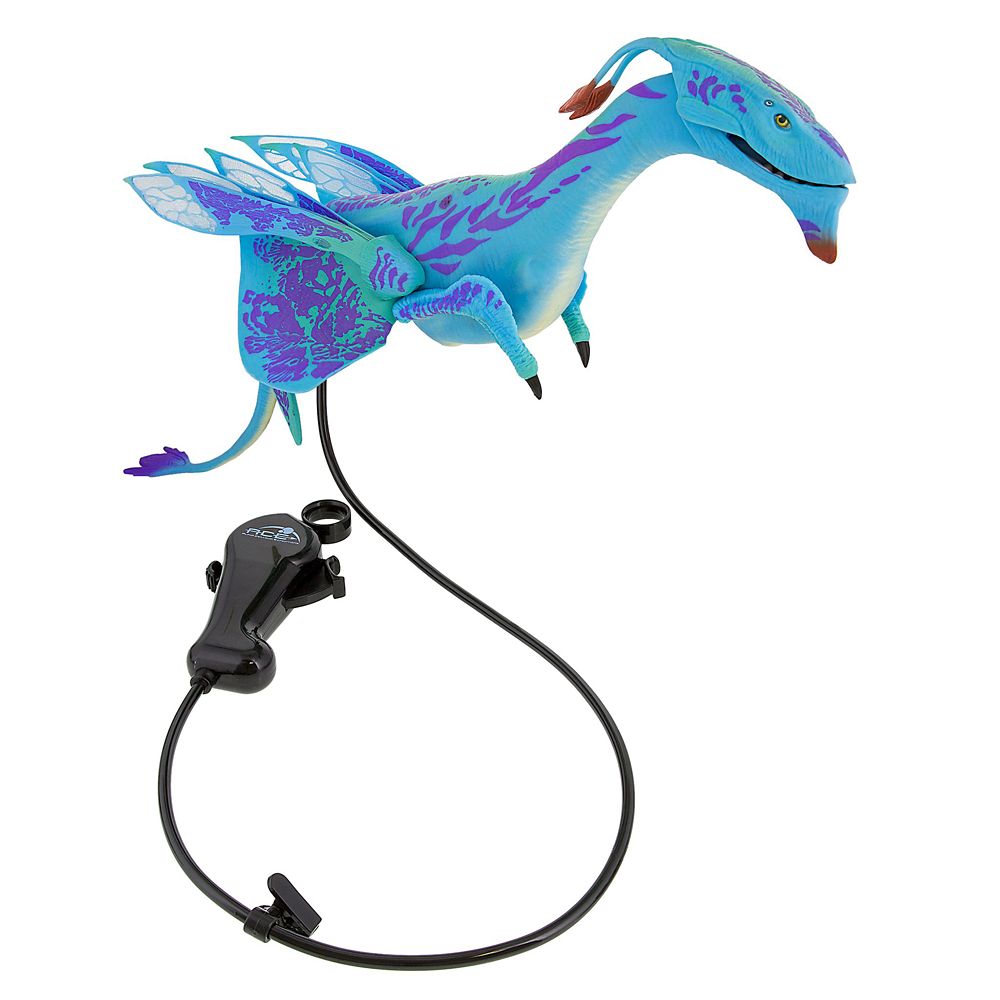 Located inside of Windtraders you can create a custom ACE Avatar Action Figure. This is super fun for kids to do and allows them to show their creativity whether they make up their own design or try and create an avatar that looks like them!
3. Musical Instruments
Located in The Africa section of Animal Kingdom you can find several different musical instruments. These are unique and not your typical Disney branded souvenir. You can let your musical talents be hears with mostly percussion instruments made to look like you found it in a small market within Africa.
If you have watched Pandora or walked around the Land of Pandora in Animal Kingdom you will hear and see a lot of the Na'vi language. I know I am always curious to know what they are saying or what the words mean. Disney has these really cool collectible cards that will allow you to translate the words. With these cards, you will be able to learn how to pronounce 90 Na'vi words using these cards.
5. Safari Binoculars
Something that you may not think about when taking a safari is the fact that the people who are sitting on either side of the bench will have a much better view than anyone sitting in the middle. We found some really cute Safari Binoculars for our daughter to use the first time that we took her on safari. This made it easier for her to see some of the animals that were either hidden or further away.
6. Dinosaur Gear
If you have a little Dino fan then this is the perfect park to take them to. You will be able to find all of the things that you never knew could come in a Dinosaur theme. From baby dinos in a bag to dino figurines, building kits, and shirts with any dinosaur you can think of. Your little dinosaur fan will be thrilled to shop for some treasures to take home.
7. Tree of Life Mug
If you are anything like me I can't pass up a cute mug. I like to collect mugs because out of all of the types of souvenirs that you can buy they are on the less expensive side allowing me to buy a few on a trip and not feel bad about it. One mug that I found on a recent trip of a tree of life sculpted mug. It has all of the same carvings as the tree of life. It is absolutely beautiful!
8. Wooden Wind Chimes
If you are looking for a really unique souvenir to take home that is beautiful to look at and listen to then you should head over to Mandala Gifts in the Asia section of Animal Kingdom and check out their Wooden Windchimes. All of the gifts that they sell there are inspired by Asian culture and are something that you will have a hard time finding somewhere else.
9. Starbucks "Been There" Mug
Along with regular Disney mugs, I am also a big Starbucks fan so it would make sense that I would collect the "been there" or "you are here" mugs that they sell as well. These are unique to each theme park at Disney. The Animal Kingdom "you are here" mug from Starbucks is one of my favorites though. The version that I have has both the tree of life as well as Expedition Everest, which is my favorite ride in the park so this mug is one that I like to use often.
10. Eco-Mochila Bag
The eco-mochila is a tote bag crocheted from recycled plastic bags. This is a great purchase because they are made by local artisans with the help of the Proyecto Titi, which is an organization that works to help save forest habitats. You can feel good about buying one of these bags while helping a great organization.